Description
Dermaflage is a special effects scar and wrinkle concealer. Whether accident, surgery, severe acne, or deep wrinkles Dermaflage hides recessed imperfections for up to 36 hours.
Kit Includes:
2 Applicators with your chosen shade.
Primer with brush
Mixing stick
Precision application tool
Spatula
Texture pad
Before & After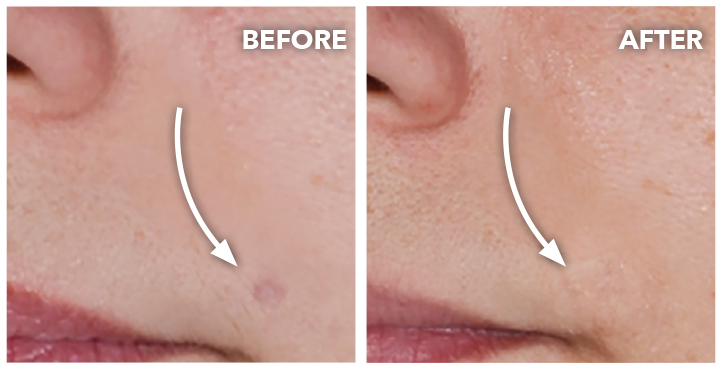 Usage
Use this kit to fill indented scars and pock marks. Approximately 2-3 month supply.