The search for the perfect Mother's Day gift is no easy task. Even when the options seem endless, it can be difficult to find that one gift that expresses your love for her – and is actually something she will appreciate and find useful. To help you in your quest for a suitable Mother's Day gift, we've compiled this list of uplifting – and useful – gift ideas.
Skin Dimensions Gift Card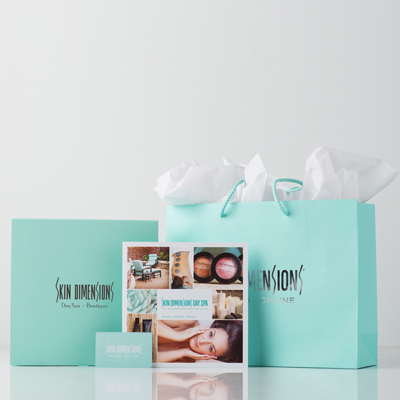 Know that your mom likes skincare or makeup, but not sure which new services or products are on her beauty wish list? Purchasing a Skin Dimensions gift card lets her choose a gift that she'll actually use – whether it's pampering herself with our new Signature Medi-Infusion Facial or treating herself to our latest skin care arrivals or updating her makeup collection with the newest products from Supergoop, bareMinerals and more.
Available online, our Skin Dimensions Day Spa app and in all 7 Skin Dimensions Day Spa locations.
DERMAFLASH 2.0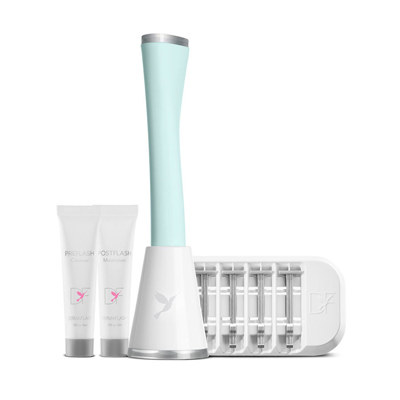 This may not be something that she'll ask for – but it will be something that she will appreciate. Created by a woman, DERMAFLASH 2.0 was designed to exfoliate the delicate skin on a woman's face - plus it also removes peach fuzz. Spoil mom on her special day with this special device that she can enjoy all year long!
Guinot Creme Age Summum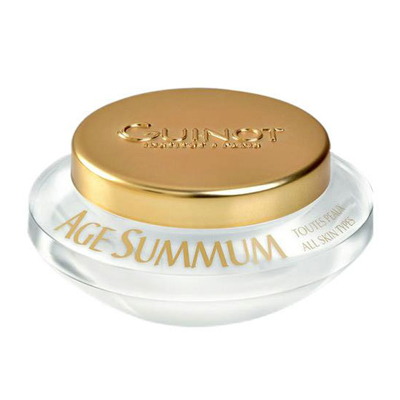 Sometimes the best Mother's Day gifts are the ones that she wants, but usually wouldn't splurge on for herself. Splurge on mom this year with Guinot's Crème Age Summum. This rich face cream restores firmness and softness, boosting the skin's defense against signs of aging with skin-loving ingredients like Vitamin C, ATP and Guinot's signature Immune Complex.
Skin Dimensions Lumin-Eyes Serum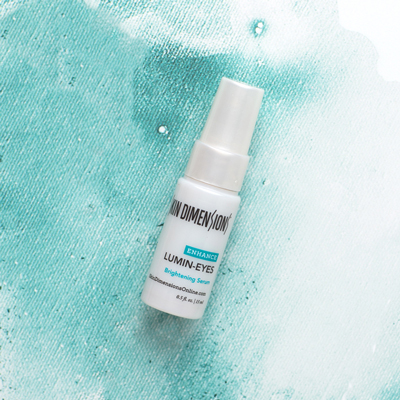 Make mom shine bright with Lumin-Eyes, the newest eye serum in our Skin Dimensions line! The serum firms and protects the delicate skin around the eyes, increases collagen and elastin and effectively reduces puffiness, lines and dark circles.
Skin Dimensions Recovery Fruit Mask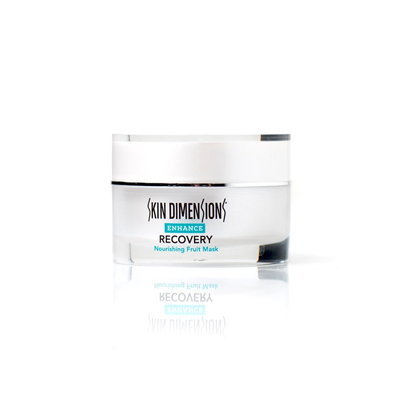 It's no secret that moms are busy and need time to relax and recover from time to time. Our Skin Dimensions Recovery Fruit Mask provides an opportunity for mom to nourish her skin while she takes a few minutes to unwind from a busy day. Made with vitamins, minerals and a combination of nut and fruit butters and oils, this mask takes only 2-3 minutes to restore the skin's lipid barrier for a more soothed and replenished glow.
Supergoop Unseen Sunscreen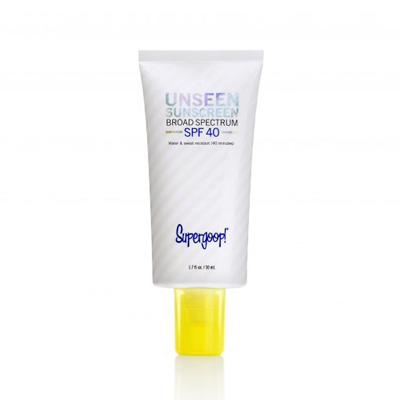 Moms are expert multi-taskers - and so is this new sunscreen from Supergoop! Give mom a product that protects her skin and works (almost) as hard as she does! This oil-free product works as as sunscreen (SPF 45) and even doubles as a primer - providing oil and shine control with a finish that boost the lasting power of her favorite foundation, CC Cream or tinted moisturizer. Bonus - the Red Algae in this sunscreen provides mom's skin with protection from UV damage from devices (phones, computer screens, tablets) that emit blue light.

Sara Happ The Dream Slip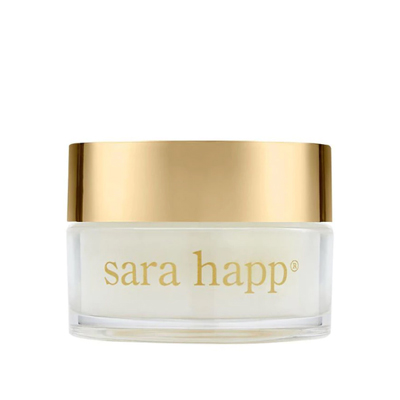 For the woman whose lips have imparted so many loving words, give her a gift that will brighten her smile. Formulated with skin-soothing ingredients like sweet almond and macadamia nut oils, chamomile and sodium hyaluronate, this overnight treatment will renew her lips while she sleeps.
Patterned Portable Phone Charger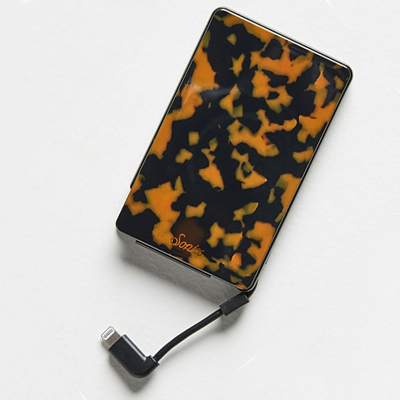 Is your mom always on the go - but sometimes low on power? Give her an extra boost with this adorable power charger by Sonix to keep her spirit going. The (faux) tortoiseshell design provides a classic and sophisticated twist on a modern gift that will provides up to 16 hours of battery life.
Engraved Rolling Pin from Valek Rolling Pins (on Etsy)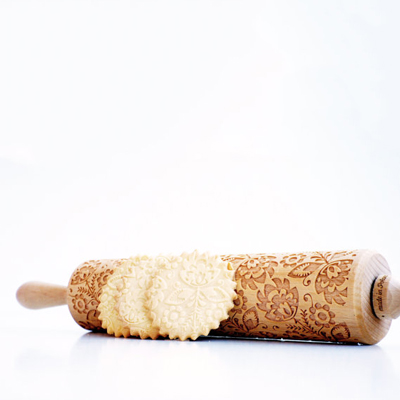 Treasure your childhood memories in the kitchen baking with your mom? This year, give mom a gift that will help you make more of those delicious memories! This embossed rolling pin, created by ValekRollingPins provides an unexpected but charming flair to her favorite baked goodies. It's a gift that will warm the heart… and the stomach!
Recreate An Old Family Photo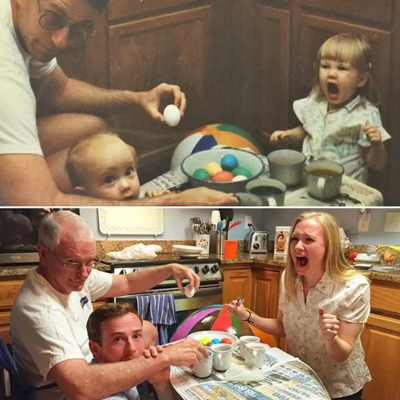 It's fun to look back at old family photos and reflect on how much has changed since those photos were taken. Bring mom (and the whole family) on a stroll down memory lane by recreating a beloved family photo. Get as close as you can to the original - pose in similar positions, wear similar clothing and most importantly - get as close as you can to the original facial expressions. Need inspiration? Check Awkward Family Photos for fun examples.

Still stumped? Stop by any Skin Dimensions Day Spa location and let our team help you pick something special for mom!