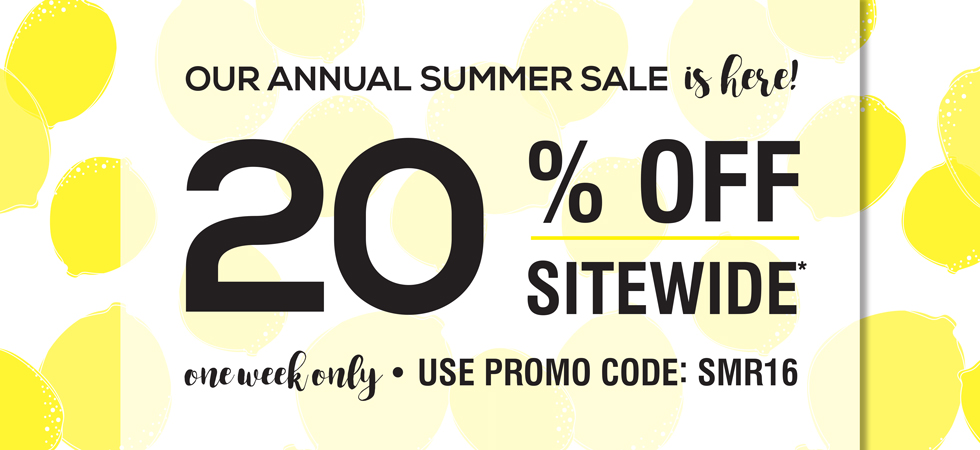 Our Annual Summer Sale is here – which means 20% off all products in our Skin Dimensions Online store! It's the perfect time to stock up on products you already love, try new products, or splurge on those products that have been waiting to move off of your wishlist and into your shopping cart!
With 20% off of products across our entire site, we're sure that you can find many products to inspire you to shop; but we've narrowed it down to 20 reasons to shop our Annual Summer Sale. Don't wait too long, our sale ends on Friday, August 19, 2016!: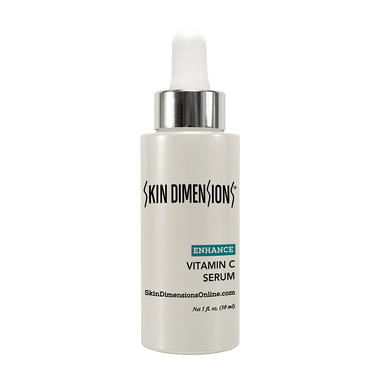 1. Skin Dimensions Vitamin C Serum
A three-in-one multitasking formula designed to support healthy collagen production, help brighten the complexion and fight free radicals. Improve the appearance of aging and photo-damaged skin with this potent antioxidant treatment.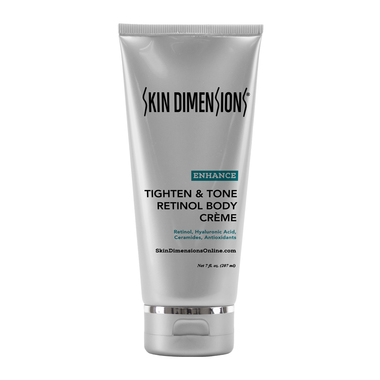 2. Skin Dimensions Tighten and Tone Retinol Creme
NEW! This redefining body lotion features all-trans-retinol in a powerful delivery system for maximum penetration and age-defying results. Specially formulated to help lift and tighten skin, improve skin texture and tone, and provide intense hydration. Fortified with powerful antioxidants to soothe and protect skin from free radical damage.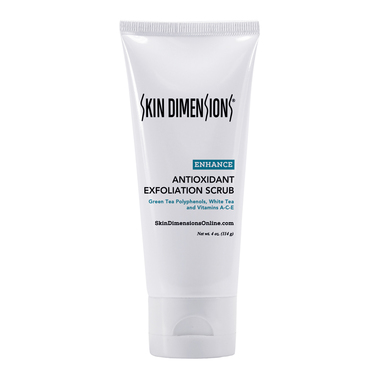 3. Skin Dimensions Antioxidant Exfoliation Scrub
This exfoliation scrub is specially formulated to deliver a soothing wave of heat as it gently removes dry dead skin cells, excess oils and residue to reveal healthier, younger looking skin.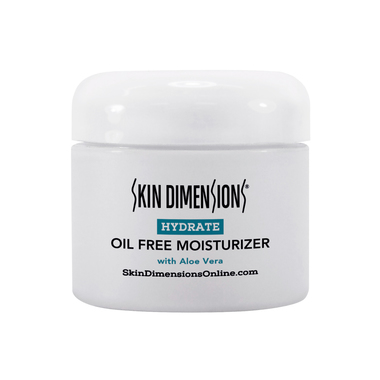 4. Skin Dimensions Oil Free Moisturizer
This oil-free moisturizer is perfect for those who want to help control excess oil or minimize acne breakouts. Made with aloe vera gel, this moisturizer helps soothe irritated skin without clogging pores.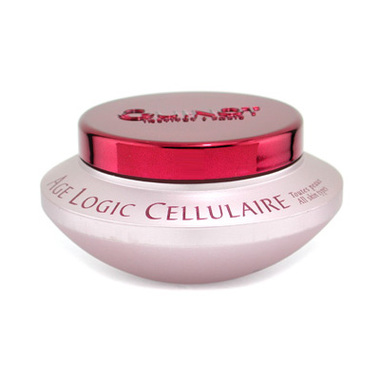 5. Guinot Age Logic Cellulaire
This revolutionary treatment is proven to help stop wrinkles and fine lines from maturing, leaving skin with a healthy, radiant glow by firming and toning the skin.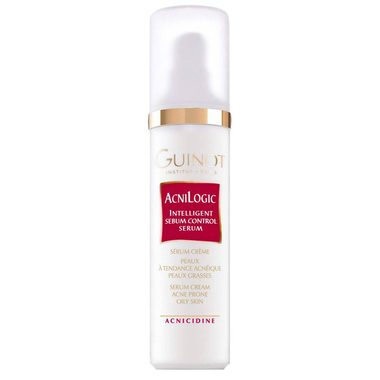 6. Guinot Acnilogic Serum
Guinot's Acnilogic serum helps to halt acne-causing bacteria at the source, penetrating deep in to the skin; visibly tightening pores and minimizing shine.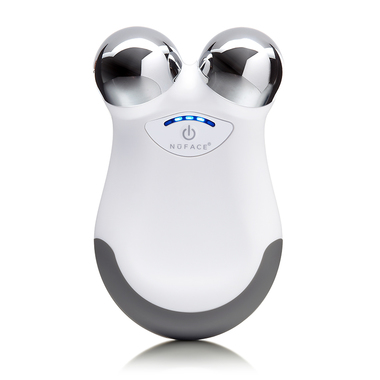 7.
NuFACE Mini
The NuFACE Mini is a petite, portable microcurrent facial toning device that is FDA-cleared for facial stimulation. It gently stimulates the larger surface areas of the face to improve your skin's appearance, providing a 5-minute facial lift. Clinically tested for improved facial contour, skin tone and reduced wrinkles in as little as 5 minutes a day.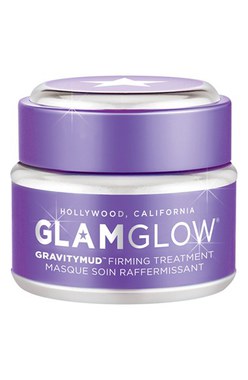 8. GLAMGLOW Gravitymud Firming Treatment
Famous for its chromed hue, Gravitymud is an 'out of this world' innovative peel off mud treatment that instantly leaves skin firmer and more lifted. Mega-targeted ingredients transform from white to a brilliant chrome, delivering toned and sexy contours.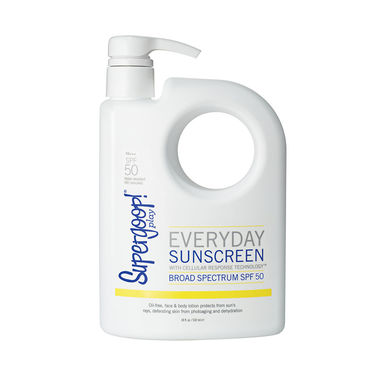 9. Supergoop! Endless Summer Everyday Sunscreen Pump SPF 50+
Everyday Sunscreen provides super broad spectrum sun protection for face and body in an oil-free, non-comedogenic lotion - so it won't clog your pores. Powered by potent antioxidant-rich cellular response technology, this lotion preserves and protects skin's youthful glow.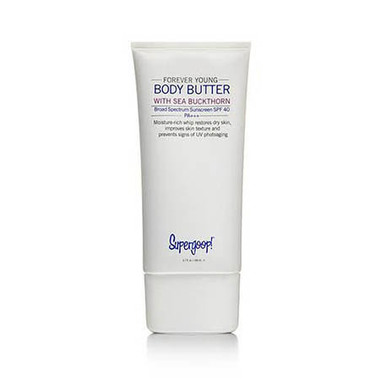 10.
Supergoop! Forever Young Body Butter SPF 40
This moisture-rich formula restores dry skin, improves skin texture and prevents signs of UV photoaging on the body. Formulated with sea buckthorn (an Omega-7 fatty acid), this body butter helps reduce the appearance of age spots while restoring dry skin and improving the texture and elasticity of your skin. This is the perfect product for post-shower skin restoration and sun protection!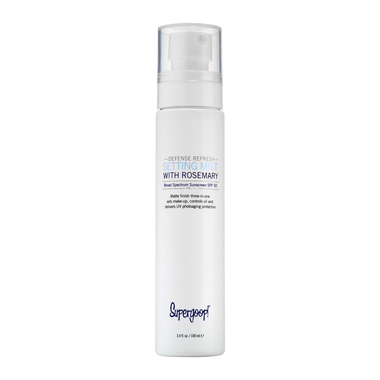 11.
Supergoop! Defense Refresh Setting Mist SPF 50
This multitasking marvel provides major benefits to your skin: it sets makeup, helps keep oil & shine under control and refreshes your face while also providing serious UV protection (SPF 50!) Shake vigorously before spraying to ensure the UV protective emulsion is evenly distributed.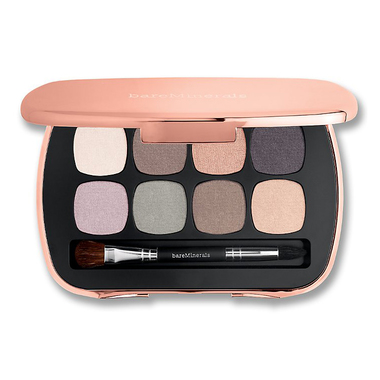 12. bareMinerals Ready Eyeshadow 8.0
bareMinerals READY® Eyeshadow provides vivid, long-wearing color in a silky texture for seamless blendability. Powered by the proprietary SeaNutritive Mineral Complex, it delivers a softer, smoother, revitalized eye area. Apply over Prime Time Eyelid Primer to maximize the intensity and staying power of eyeshadows for crease-proof, fade-proof looks.
To place order, call 877.883.7363

13.
Simply Beautiful CC Cream SPF 20
Our Simply Beautiful CC Cream color corrects, brightens, hydrates and illuminates skin! A must-have beauty innovation with skin-nourishing and brightening ingredients that smooth the complexion and adapt to different skin tones for a healthy, natural radiance.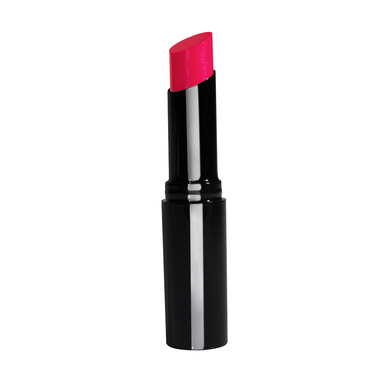 14. Simply Beautiful Hydrating Lip Balm
Our Simply Beautiful Hydrating Lip Balm glides on luxuriously over lips, delivering a smooth and sheer lip color formulated with an advanced gel based balm to hydrate and nurture your lips.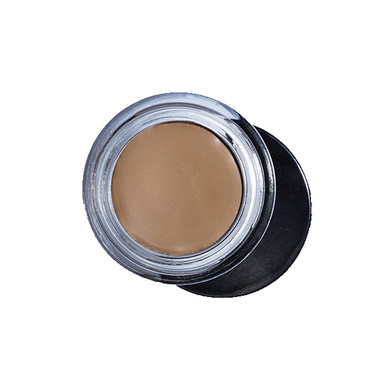 15. Simply Beautiful Brow Balm
This brow-perfecting balm defines, sculpts and fills, for fuller, natural-looking brows. Luxurious, smudge-proof formula glides on and blends seamlessly to create perfectly arched brows.

*Featured in our Acne-Friendly Makeup Tutorial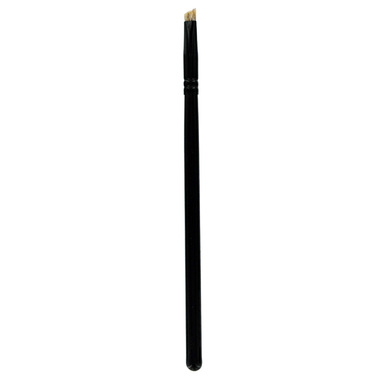 16. Simply Beautiful Angled Brow Brush
The stiff, natural hairs of this brow brush allow you to apply shadow brow color for a perfect wash of color. Use the tip of the brush and lightly dip in one of SB Brow Products. Afterwards, use the Brow and Lash Groomer to brush out any excess color. The result? Perfectly Groomed Brows.
*Featured in our Acne-Friendly Makeup Tutorial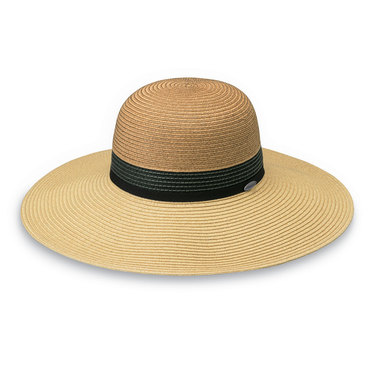 17. Wallaroo Womens St. Tropez Hat
Three tones of coordinating colors make a dramatic statement with a thin ribbon band at the crown (available in 2 colorways). The hat offers a generous 4 1/2" brim (perfect for maximum sun protection) with an adjustable internal drawstring to ensure a comfortable fit.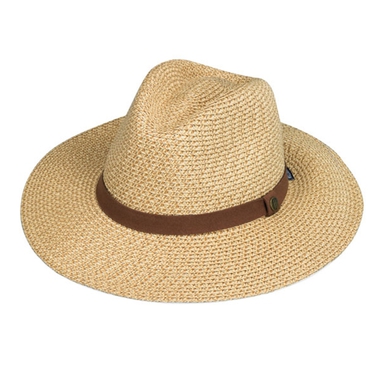 18. Wallaroo Mens Outback Hat
A modern fedora hat dressed up with a brown suede band and a wide brim for all-around sun protection. A thin wire lets you make subtle adjustments to the brim and an internal cotton sweatband and adjustable drawstring offer a perfect fit.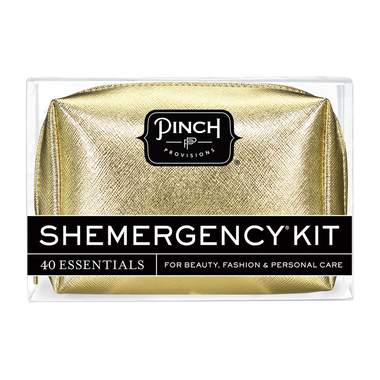 19. Shemergency Metallic Survival Kit by Pinch Provisions
The Metallic Shemergency Kit features a metallic pouch brimming with 40 beauty, personal care, and style essentials, in a chic, midsize shape! The kit's essentials are neatly arranged in interior pockets, making it perfect for work, travel and anything in between.
(Kit includes: Folding hairbrush with mirror, hair spray, clear elastics, bobby pins, earring backs, hand lotion, nail clipper, emery board, clear nail polish, nail polish remover pads, mending kit, safety pin, double-sided tape strips, lint remover, stain-removing towelettes, tampon, adhesive bandages, facial tissues, blotting tissues, tweezers, blister balm)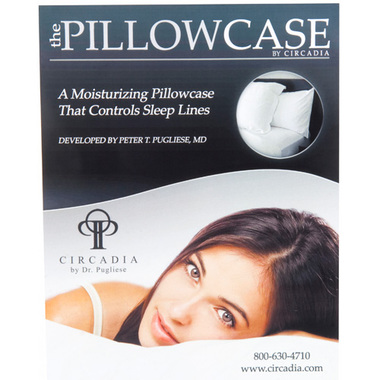 20. Circadia Pillowcase
Pamper and protect your skin with this moisturizing pillowcase that controls sleep lines. This nylon-blend case uses micro-nylon fibers to wick away moisture from the face and prevent collagen loss, caused by moisture remaining at the surface of the pillowcase. Rest easy knowing that you are reducing the nightly damage done to your face with other ordinary pillowcases.