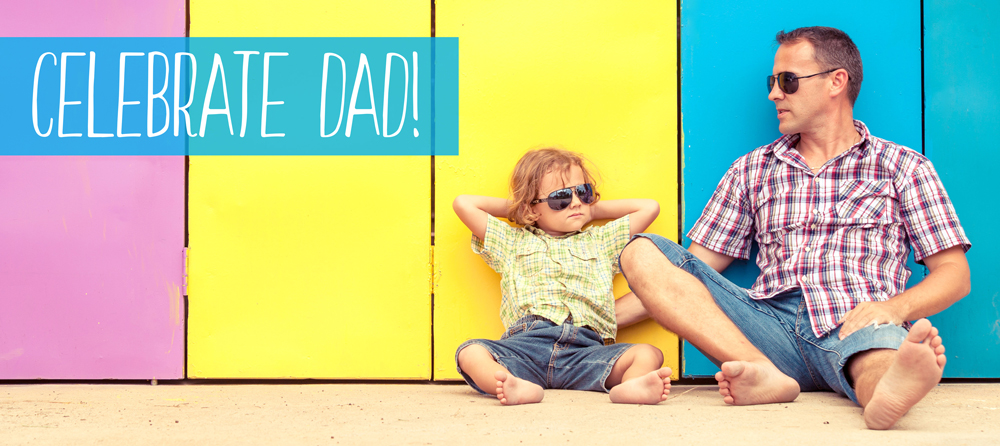 A hug, a card and some good beer are okay gift ideas for Father's Day - but what if you could find something special? What if you could find your dad, or the father of your kids, the perfect gift that shows you understand him and that you've thought about what he would like. Make this year special with these gift ideas:

Wallaroo Byron Hat: For the sophisticated adventurer avoiding a sunburn.

Dads will love this simple but stylish palm fiber hat, perfect for outdoor escapades or social gatherings. Its three-inch brim promises shade and its internal drawstring means a comfortable fit.
Guinot Men's Facial Exfoliating Gel: For the hard-working outdoorsman who could use a good cleanse.

This gel soothes skin while eliminating dead cells, excess dirt and oil. Dads can put it to use to clear their faces from the grime of the everyday, or after a hard day's work in the yard.
Clarisonic Alpha Fit: For the close-shaver who appreciates tech gear.

This device is engineered to cleanse men's skin from sweat, oil, and dirt and is especially helpful for prepping skin for a smoother shave. It comes with settings for clean-shaven and bearded faces.
KeySmart: For the minimalist who likes sleek design.

Designed to stack a collection of keys into a handy, Swiss knife style compartment, this unique tool will fit easily fit into dad's pocket. Since they often don't carry bags, men are prone to annoying pocket lumps and pokes from bundles of keys-- no longer, with this cool organizer.
Wine Tote: For the aspiring Sommelier.

Ideal for summertime picnics, this wine tote comes with two glasses, checkered napkins, and a corkscrew. With an insulated, temperature-regulating wine compartment, this tote is everything your dad needs to enjoy the sunset with his loved ones.

Men's Spa Retreat: For the wise man who knows the value of relaxation.

There's no need for your dad or husband to live with an aching back or the nagging stress that follows him home from work. Pick up a gift card from Skin Dimensions Day Spa so he can relax while health care experts treat him to a massage or facial customized for men.