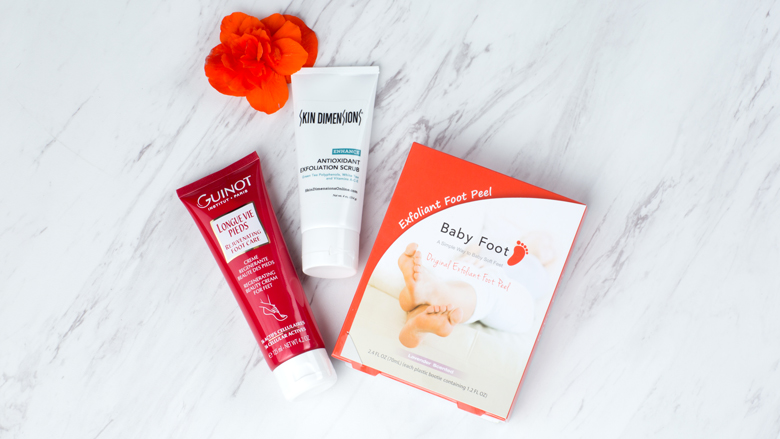 Mother's Day is just around the corner – are you ready? This year, instead of flowers and chocolate, make her feel special with gifts that help her feel beautiful and help her radiate that beauty into the world around her.



The #momlife can be hectic – it can be hard even for her to know what she wants when she gets a moment to herself. A gift card gives mom the chance to decide which service or product she wants to enjoy when she has time to be pampered.




Clarisonic Smart Profile Uplift

Being a mom is hard work – give her a gift that works (almost) as hard as she does. Clarisonic's newest device features 4 speeds that work diligently to rejuvenate skin – fighting 15 signs of aging on the face neck and décolleté and helping mom feel her best.




It's time for mom's feet to be rescued! Baby Foot exfoliates and moisturizes her feet using 17 types of natural extracts. Penetrating deep into layers of dead skin cells, this at-home treatment begins a peeling process that reveals her fresh, and smooth skin awaiting underneath.




Skin Dimensions Antioxidant Exfoliation Scrub

Mom will love how her skin feels after using this product. Its heat-activated formula removes the dead skin cells, excess oils and residue, revealing a healthy and even more beautiful glow than she already exudes. Gentle enough to use on the face, this scrub is also effective as a body scrub – especially on arms, elbows and feet.. This scrub can also help mom get the most out of the products she currently uses (her masques, moisturizers and serums) by preparing a fresh palette for application.




Harsh winter weather may be behind us, but mom's feet still need some TLC for sandal and flip flop weather! This cream's 56 active ingredients wrap feet in nourishment, supporting healthy regeneration of smooth and hydrated skin.




Available in two sizes – these glass bubbles are the perfect size for showcasing mom's favorite blooms each season (from peonies to dandelions).




Cheerful Greeting Cards – Life is Beautiful Boxed Greeting Card Set from Rifle Paper Co.

These cards are sure to bring a smile to your mom's face and to anyone who receives these happy greeting cards. Give mom cards that reflect her unique personality as well as her thoughtfulness.




These triple-walled, BPA-free reusable bottles keep her cold drinks cold for up to 24 hours and her hot drinks hot for up to 12 hours. Available in 3 sizes (9oz , 17oz and 25oz) and a variety of colors – you're bound to find (at least) one bottle perfect for mom.




A Framed Handwritten (and Heartfelt) Letter

Mother's Day cards often fall short of the sentiment and space for your plentitude of gratitude for mom. Thoughtfully spend time brainstorming reasons why you're thankful for your mom – write down how she demonstrates her love, the lessons you've learned from her, funny memories, the beauty that you see in her life and what you love about her.Then compose your handwritten letter onto a piece of paper to fit in your desired frame size (measure ahead of time). Gifts from the heart are priceless – and this will be one she treasures for years to come. If you have children or grandchildren, their letters can be especially adorable!