Springtime is almost here - and for many of us that means that spring break is also drawing near. Wherever you're going this year - whether it's somewhere far away or close to home - here are our seven skin care essentials for beautiful, protected skin during your spring break adventures.
1. Clarisonic Mia Fit

(available in white, blue and pink)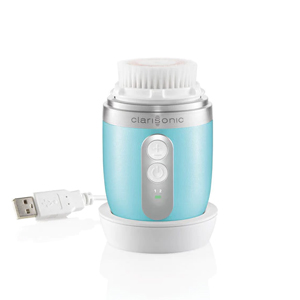 Cleanse the dirt, sweat, sunscreen and makeup from your face each night of your trip with this compact facial cleanser includes two settings for easy-to-use sonic cleansing for your skin. Removes sunscreen and makeup 6x better than hands alone for more radiant, clean and fresh skin skin (that's ready for those spring break selfies!) Plus, it's waterproof, rechargeable with a USB cable (and wall adaptor) and comes with a 2-year warranty.

2.
Skin Dimensions Citrus Enzyme Cleanser
(available in 1.7 fl. oz and 6.7 fl. oz)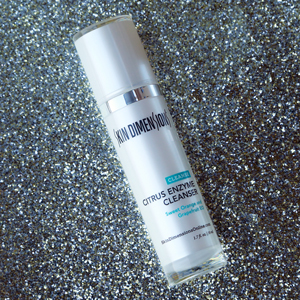 Formulated with fruit enzymes and surfactants, this cleanser gently removes dirt, toxins and other skin-dulling residue to improve your skin's radiance. It works well with a Clarisonic device - like the Mia Fit - but also delivers glowing results if you prefer to use your hands while cleansing your face.

3. Skin Dimensions Light Textured Moisturizer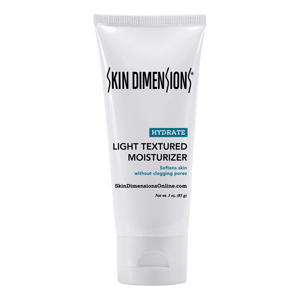 A reliable, worry-free moisturizer is a skin care essential for any occasion - and spring break is no exception. Our Light Textured Moisturizer is gentle enough for all skin types and can be worn daily under makeup, alone, or as a supplementary moisturizer. Plus - it softens skin without clogging pores.

4. Skin Dimensions Vitamin C Antioxidant Cleansing Pads
(available in 30 and 60 count quantities)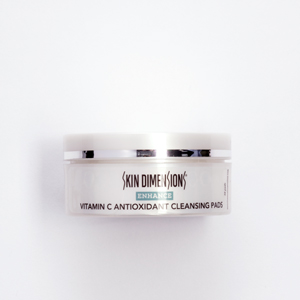 Trying to pack for vacation can be a struggle. A multitasking product like our Vitamin C Antioxidant Cleansing Pads can save precious luggage space - and simplify the steps in your daily skincare regimen. Formulated with a nourishing blend of antioxidants, these pads not only cleanse - they also prepare the skin for further antioxidant treatments and can be used as a makeup remover (they're even gentle enough for eye makeup!)

5. Supergoop Shine On! Lip Screen (SPF 50)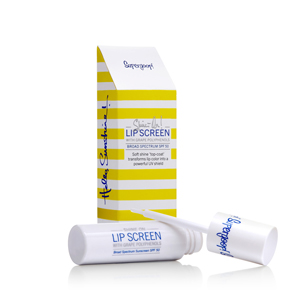 Have a favorite lipstick that doesn't offer SPF protection... but still want to wear it on your trip? With Supergoop's Shine On! Lip Screen, you can wear your favorite lipstick shades and keep your lips protected from the sun. Plus - it's formulated with lip-nourishing grape polyphenols and offers a soft gloss finish to compliment your favorite lip shade.

6. Skin Dimensions Vita-Tint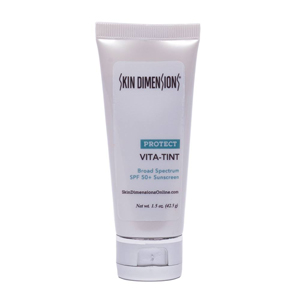 A multitasking favorite of many of our estheticians, our Vita-Tint offers broad spectrum SPF 50 protection plus a matte finish in a universally flattering (and skin perfecting) tint. Plus, it treats your skin with a combination of age-defying ingredients like green tea polyphenols, ceramides, resveratrol and CoQ10.

7. Supergoop! Sun Power Sunscreen Mousse
(available in 3.4 fl. oz and 7.1 fl. oz)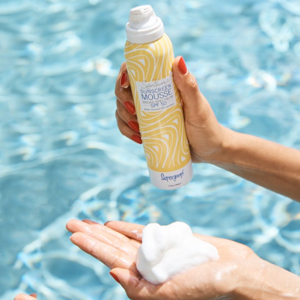 This light-as-air sunscreen mousse makes sunscreen application fun - even for kids! Supergoop's Sun Power Sunscreen Mousse offers water resistant SPF 50 protection and all-star ingredients like shea butter, olive oil, avocado oil and blue sea kale that will protect your skin from the sun and leave it feeling nourished and moisturized.

(Image from Supergoop!)