Get the Look: Marisa's Fresh Summer Makeup
Ah, summer! For the cover of our summer edition of VIP Specials, we chose a neutral makeup look for our cover model, Marisa, to highlight her natural beauty (with a touch of glam). For our photo shoot, our makeup artist Nicole opted for an airbrush makeup application (a service available in our Skin Dimensions Day Spas), but you can create a similar look with our Simply Beautiful makeup products. Nicole, our makeup artist and cosmetologist behind Marisa's cover look details how you can create a similar look at home.
Nicole's At-Home Tutorial to Achieve Marisa's Look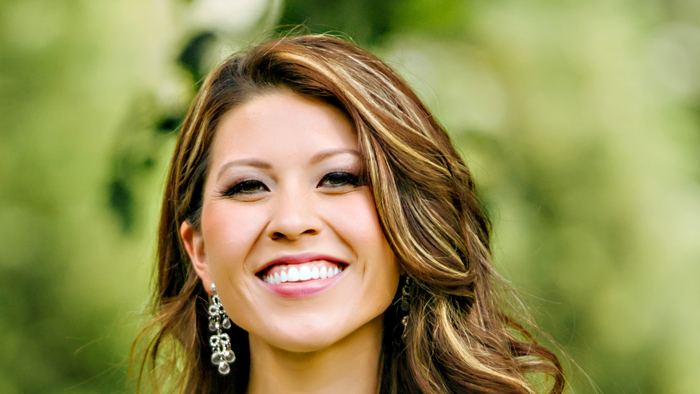 Primer: Simply Beautiful Retexturizing Face Primer SPF 20
For an even foundation application, and a look that lasts all day, a primer is key. What I like about this primer, besides the fact that it provides SPF, is that it's lightweight and it evens out skin texture and tone. It provides a blank canvas for the rest of a makeup look.
Foundation: Simply Beautiful Flawless Foundation in Neutral
Our clients love this foundation – and so do I! Not only does this foundation glide on smoothly, it also enhances each person's complexion without totally erasing their natural skin tone and features like freckles. It's like an Instagram filter in a bottle! The foundation also contains antioxidants and sunscreen that protect your skin from sun damage and free radicals.
Eyeshadow: Simply Beautiful Mineral Matte Shadows
Since we were going for a neutral look, I chose two shades of our Simply Beautiful Mineral Matte Shadow – Vanilla and Twig. I like these matte shadows because they cover well, last a long time and are true-to-color. I always start with a light color like vanilla all over the lid then add color to create dimension while keeping the eye bright.
Eyeliner: Simply Beautiful Superwear Gel Liner in Noir
What I enjoy about this liner is that it's soft and creamy while still providing excellent coverage, easy to blend and best of all, it's long lasting (great for long day at a photoshoot).
Brows: Simply Beautiful Brow Gel in Brunette
Our brow gel offers true to life shades that look natural while grooming and setting brows. It's also easy to apply and has major staying power – enough to last through an entire day without needing to touch up or reapply the product.
Blush: Simply Beautiful Baked Blush in Posey
I chose this shade for Marisa because it was light enough to add a fresh, natural glow. When I'm doing a makeup application, I pick colors to compliment the client's skin tone and I loved how this shade looked on Marisa!
Since we used a mineral makeup, blush was also an important step in achieving Marisa's fresh and natural look – most mineral makeup and airbrush makeup take many of the natural colors out of the skin, so it's important to add some color back onto the skin with blushes and bronzers.
Lips: Simply Beautiful Liquid Lipstick in Mink Pink
Since we were going for a natural summery look, I chose this neutral pink shade that would let Marisa's eye makeup shine while also complimenting the subtle pop of pink blush we used on her cheeks.
Concealer: Simply Beautiful Dual Action Concealer in Medium
I like to use this concealer around the eyes because it is water based and doesn't settle into fine lines. When I use this concealer, I apply a thin layer to sharpen makeup, brighten eyes and reduce the appearance of tired puffy eyes. I always apply the product after I am finished with eye makeup applications.
Bronzer: Simply Beautiful Baked Finishing Powder in Satin Glow
What I like about using a bronzer (like this one) is that provides a bronzed look, without any sun damage. This particular bronzer offers a smooth and effortless application with an airbrushed-like finish with just the right amount of shimmer for a satin glow.
Finishing Powder Simply Beautiful Baked Finishing Powder in Simply Medium
This finishing powered helps to give your makeup an airbrushed look, without needing an airbrush makeup appointment. It's lightweight enough to look natural, and effective at improving the overall appearance of your complexion.
Want to try a new makeup look for an upcoming special event? Schedule a makeup application at any of our 7 locations with one of our makeup artists – call 309.691.9381 or book online.
A special thanks for our model, Marisa Buchheit and our makeup artist, Nicole, a licensed cosmetologist at our Peoria Skin Dimensions Day Spa location, for creating this Simply Beautiful summery look!